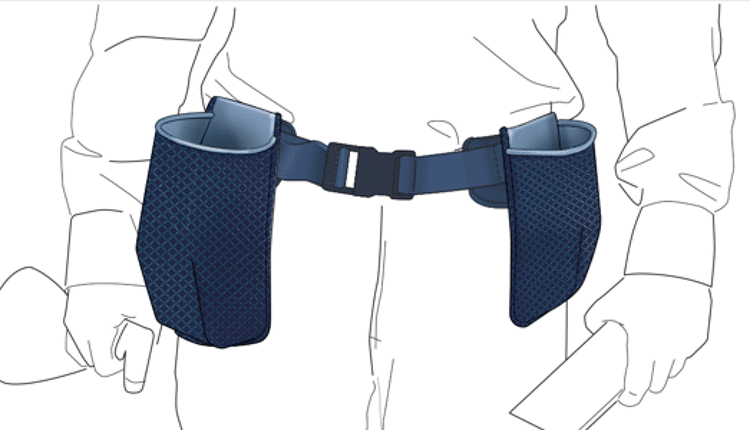 Wecoline belt bag
All cleaning materials easily at hand.

The Wecoline belt bag has been designed together with you to ensure that when you clean, the Wecoline microfibre products, spray bottles and iClean products are conveniently close at hand. The belt bag has a high level of wearing comfort. The soft foam base moulds itself nicely around the hip. The belt bag can be adjusted to fit sizes XS to XL by means of a buckle.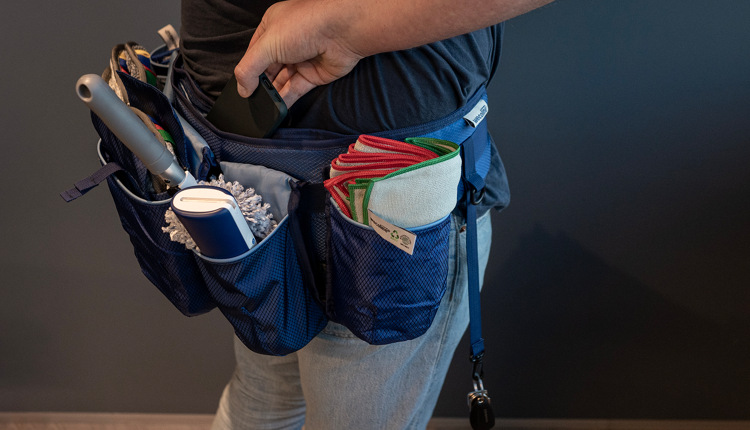 The belt bag has a hidden zip pocket for your personal belongings, such as a phone, card or pen. There is also a plastic carabiner on the belt bag to attach a key or master key – useful if you have to be in multiple places. The belt bag comes standard with two large bags and two small bags. The bags are kept clean by the smooth, waterproof fabrics. A laundry mesh bag is also available for the large bags. You can also take your used materials along with you and put them in the washing machine straight away. Customers can assemble their own ideal belt bag. Because all parts are available separately, you can assemble your own ideal belt bag. The maximum capacity is either three large and three small bags or two large and four small bags.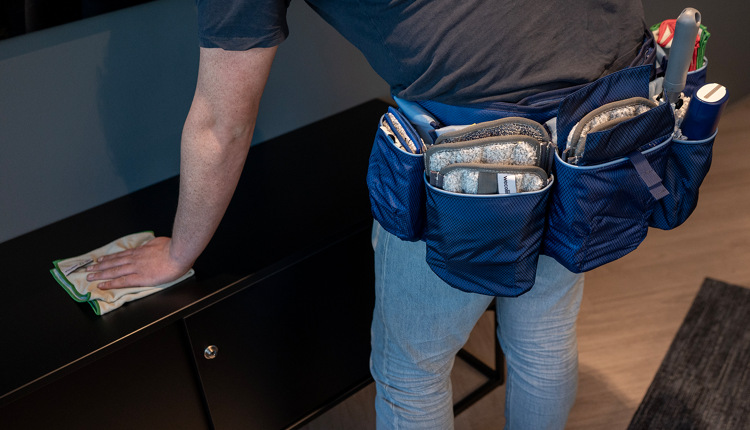 What fits in the large bag (choose 1 max.):
5 microfibre mops of 28 cm
3 microfibre mops of 45cm
8 Wecoline microfibre cloths
The laundry mesh bag and its contents
What fits in the small bag (choose 1 max.):
4 Wecoline microfibre cloths
iClean mini
iClean PRO
(Ergonomic) spray bottle
Dispenser bottle
Filling bottle
Interior duster
What fits in the laundry mesh bag (choose 1 max.):
4 Wecoline microfibre cloths
3 microfibre mops of 28cm
2 microfibre mops of 45 cm
Questions? Contact one of our collegues
Nicola Williams
Accountmanager UK
"I am happy when my customer is more than happy."
Want to read more about our innovations?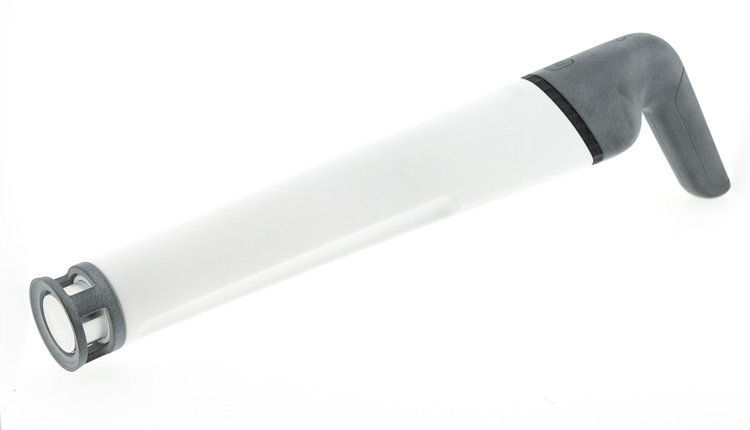 BubbleFlush
Cleaning toilets without using environmentally harmful cleaning agents?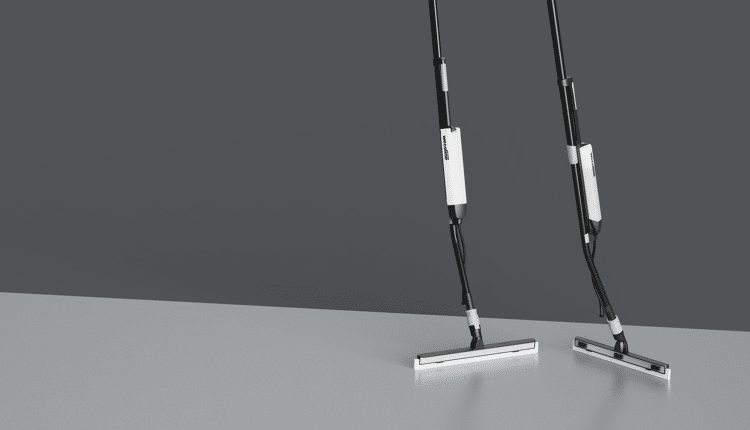 Wecoline Carabao flat mop concept
Want to change mop sides more quickly and exert more pressure when cleaning the floor?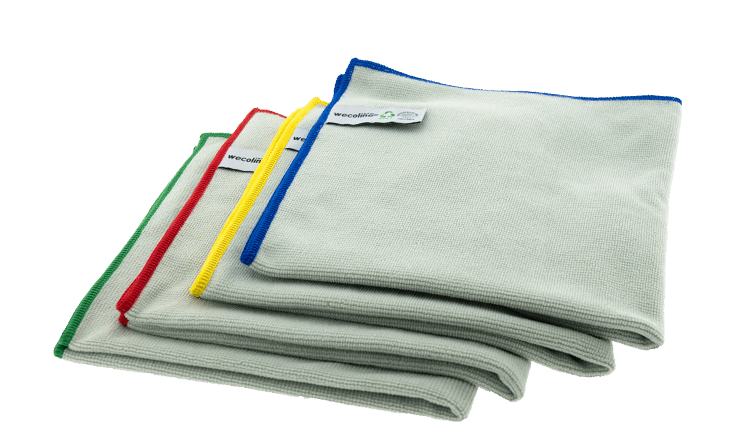 Wecoline 3R microfibre cloth
The Wecoline 3R microfibre cloth. Recycled, Reuse and Reduce.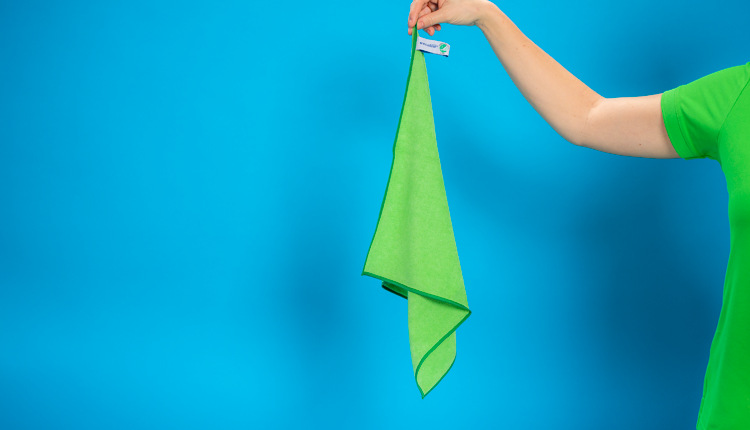 Wecoline microfibre Nordic Ecolabel
Read all about the advantages of the Wecoline Microfibre Nordic Ecolabel.