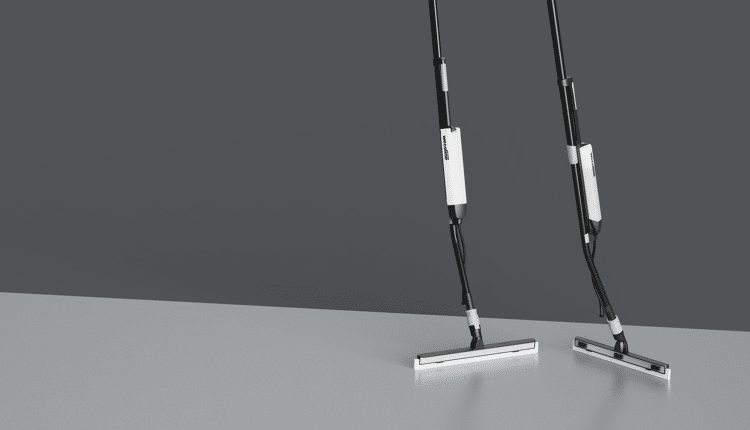 Wecoline Carabao flat mop concept
NEW in our product range is the Wecoline Carabao flat mop concept that was developed in cooperation with our partner Moerman. Want to change mop sides more quickly and exert more pressure when cleaning the floor? Then choose the Wecoline Carabao.
In cooperation with Moerman, the supplier of our glass cleaning range, we have developed a new Wecoline handle: the Wecoline Caraboa.
This flat mop system is unique because:
The handle is ergonomic, telescopic and optionally equipped with a spray unit: the perfect combination
The handle has a triangular shape for a comfortable grip
The frame works with magnets
You change the mop (side) 4 times faster
You can apply more pressure thanks to the rib design of the flat mop
You clean 2.5 times more square metres than with a normal flat mop thanks to the rib design of the flat mop
Two handles have been developed: the straight telescopic handle and the curved telescopic handle.

Thanks to the universal handle connection, you have the choice of combining the handle with all Wecoline flat mops, including the well-known Allure flat mop system with hook and loop or the ordinary Wecoline flat mop system with hook and loop. The unique newly developed flat mops come in two versions: Carabao normal and Carabao scrub. A beautiful grey look with colour-coded labels for colour-coded work.
Questions? Please contact
Interested?
Please do not hesitate to contact our Wecoline team.
Nicola Williams
Accountmanager UK
"I am happy when my customer is more than happy."