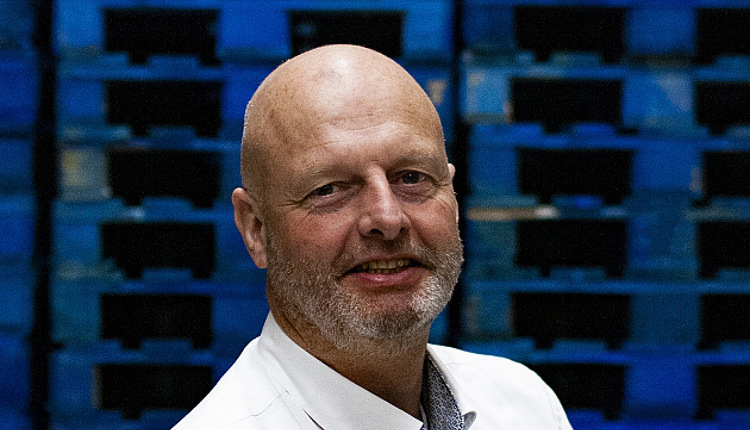 Purchase employee Albert Marskamp speaking
Albert Marskamp is living in Dedemsvaart, works at Wecovi since 1998, and is responsible for the purchase of professional cleaning materials. He is proud of how the Wecovi team has become so professionalized in recent years
What is he proud of?
I am proud to be an employee of the Wecovi team that has become so professionalized in recent years. I am proud that Wecovi focuses on the employee and tries to do the right thing for everyone. Due to the growth, more and more colleagues are joining. We hope that they will feel just as involved as the people who have been working here for a longer time.
For what can people wake you up?
For a delicious breakfast.
What he is doing in his spare time?
In my spare time, I like to do maintenance work on the boat and the car in the shed. At the moment, I am busy painting our renovated house. We enjoy our new house and our chalet in Friesland.
What his ultimate holiday is?
My ultimate holiday is to discover Corsica with our boat. We were going to do that last year but we postponed it for a year. This is a dreamboat that you see in beautiful holiday pictures. Sea, sandy beach, crystal blue water, sun, and beautiful surroundings. Too good to be true. We have had this boat for three years now and we have completely refurbished it together with our son. Our son is doing a technical maritime education and works in a boat shop. Together we can do it and hopefully this year we can experience our dream holiday. Hopefully, both daughters will come along too.
How does his workday look like?
I am responsible for purchasing professional cleaning materials. In addition, I check whether everything arrives on time. Furthermore, I am busy processing e-mails and I keep the purchasing system up to date.
How does his workday look like in the COVID-19 period?
I work two days a week at the office and the rest at home. I have a lot of meetings online in Teams. You notice in these times that everything is no longer self-evident. For example, suppliers who used to deliver punctually now have a smaller production capacity due to Corona and therefore longer or less manageable delivery times. That has a big impact on them. We should be happy that we have it well under control here.
Why have you enjoyed going to work for years?
I enjoy achieving good results in many areas. I think purchasing is a great profession; you build up a relationship with your suppliers and try to make the best possible use of all the possibilities. You find this out through personal contact and asking good questions when useful information is provided. I try to apply this to Wecovi's wishes in order to realize improvements. This may have something to do with delivery times, purchase prices, import duties, stock keeping, etc.
What is your goal for 2021?
Stay healthy. I hope the situation around Corona improves so that we can all work in the office again. I miss my colleagues a lot and I am happy to be in the office two days a week. In terms of purchasing, my goal is to expand the Ecolabel range and to find new suppliers of strategic products.